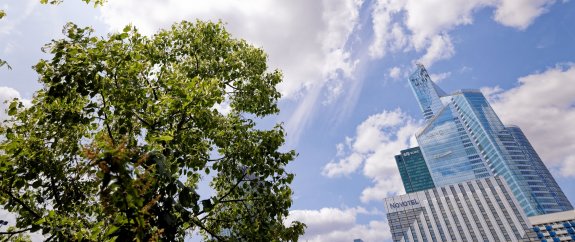 Case study: Integrating sustainability into First Tower, La Défense
Transforming for tomorrow
The renovation of First Tower will reduce the building's carbon intensity as well as its energy consumption. Every design decision considers the environmental and social impacts – resulting in actions to install full LED lighting, connect to the district heating network, replace ageing fan coil units and explore green energy contracts among others.
See our progress
Watch a video about the First Tower, La Défense project.
After more than 60 years as one of the world's
most desirable business districts, Paris La Défense has its sights set on being a global
leader in sustainability.
A dynamic location
First Tower is located a stone's throw from the Paris Metro
Energising value
100% of car parking spaces will be equipped with charging stations over the next three years and optimisation of waste management and sorting is significantly reducing the amount of material sent to landfill.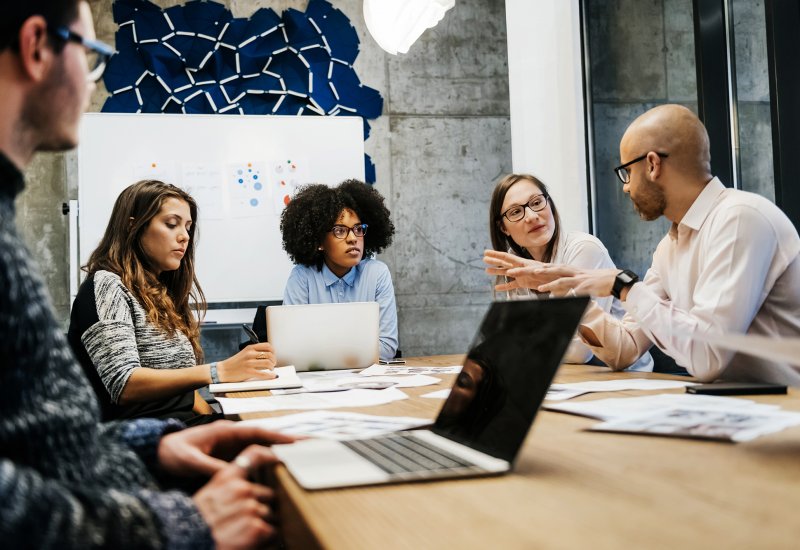 Expertise
Expertise meets innovation
We have the experience plus the bold thinking to create tomorrow's smart, sustainable investment opportunities.
Contact our specialist teams