Case study: Ensuring the low-carbon future of Dolphin Square
Built between 1935 and 1937, Dolphin Square is the largest privately rented residential complex in the UK, with 1,234 units. Located beside the River Thames in Pimlico, in the heart of London, it comprises almost 74,000 square metres. The complex includes a 1.4-hectare public garden, retail space, tennis courts, a gym and a fitness centre.
Fit for the future
We've launched a comprehensive refurbishment at Dolphin Square to cut its energy usage, improve its facilities and ensure engagement of the local community.
Residential resilience
The property's age means refurbishment is a strategic necessity. We're giving Dolphin Square the resilience it needs to enhance its value while mitigating risks related to climate change.
ESG ambitions
Environmental, social and governance performance targets are built into our ownership strategy, alongside the active management of sustainability risks to deliver a property fit for London's low-carbon future.
Ambitious carbon targets
projected reduction in carbon emissions
reduction in on-site energy demand
reduction in fossil fuel usage
A blueprint for greener living
By installing efficient energy management systems in every apartment and updating insulation, we're targeting an 80% reduction in energy demand
1
. By switching from natural gas to biofuel and renewables, we'll be able to achieve a 95% reduction in carbon emissions.
Pictures are for illustrative purposes only. Any hypothetical illustrations contained in this material are forward looking statements and are based upon assumptions. Hypothetical illustrations are only an estimate and AXA IM assume no duty to update any forward-looking statement.
See our progress
Watch a video about the Dolphin Square project.
85 years of history
Dolphin Square has a rich history that includes its use as a base for the Free French Government in the 1940s. It's crucial we maintain the grandeur of the location while transforming it for the environmental and technological demands of the next 100 years.
Generating value
The improvements at Dolphin Square will not only ease its impact on the environment, they are designed to create and enhance the value of this prized asset for decades to come.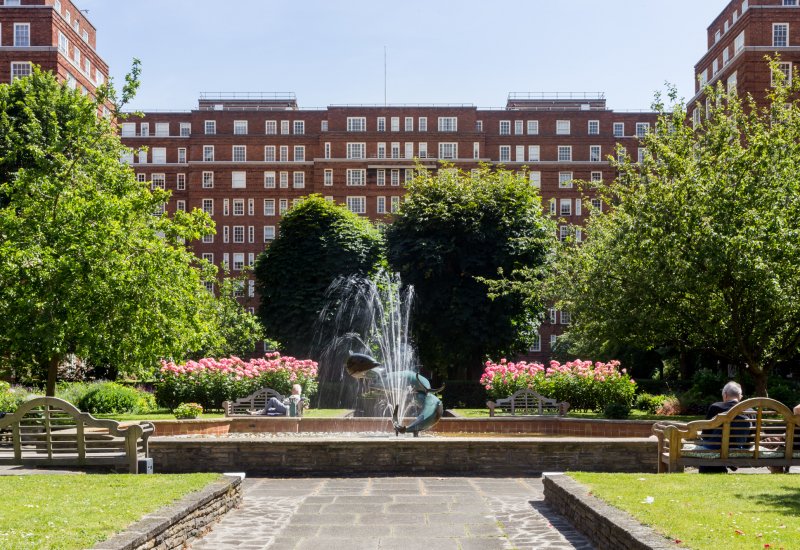 Strategies
A unique residential approach
Our 360° strategy delivers a thorough understanding of relative value while optimising the management of cycles.
Explore our Residential strategy