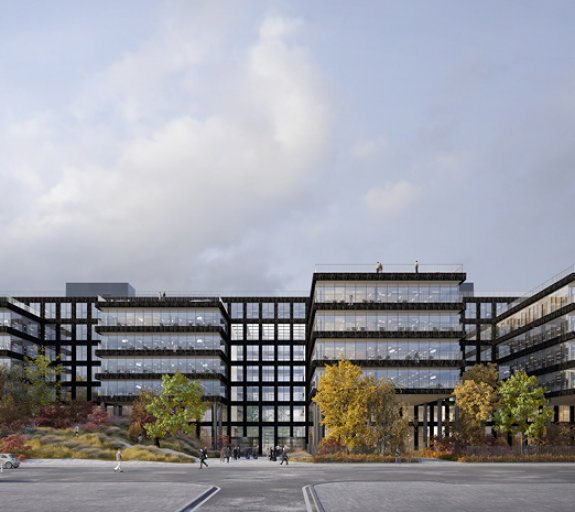 Case study: Black, Clichy-la-Garenne, a blueprint for the modern, connected, sustainable office
---
Black, Clichy-la-Garenne
Taking an innovative approach to urban renewal, Black is a unique new office development aiming to create an inspiring modern workspace in the heart of a rapidly changing area.
Located in the vibrant urban hub of Clichy-La-Garenne, the project will become the third largest low-carbon building in France.
Black embodies our vision of large-scale urban developments: we want to build and develop buildings connected to urban centres and nature. Sustainability criteria are at the heart of this project, and its low-carbon credentials place it among the most ambitious projects in Ile-de-France.
See our progress
Watch a video about the Black project.