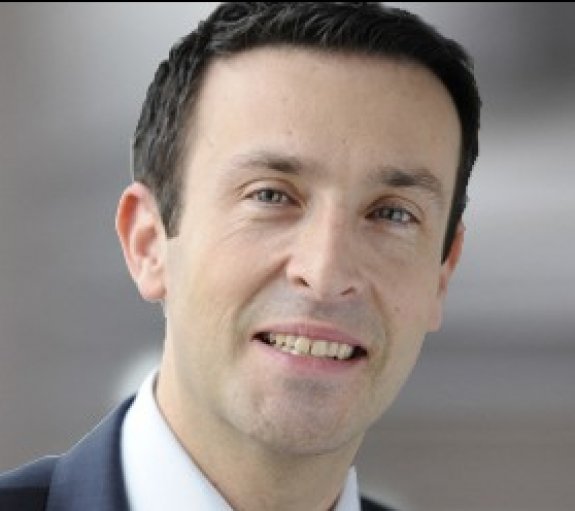 Christophe Fritsch
Head of Fund Management, Structured Finance and Impact Private Equity
---
Christophe Fritsch is Head of Fund Management at AXA IM Alts' Structured Finance & Impact Private Equity Department. AXA IM Alts is a global leader in alternative investments, with €188bn in assets under management across Real Estate, Infrastructure, Private Debt and Hedge Funds.
Christophe has been in this role since 2014 and his responsibilities include overseeing the Portfolio Management of a performing and diversified range of alternative assets, covering the entire risk/return spectrum, including CLOs, Asset Backed Securities, Bank Capital Solutions Transactions, Insurance Linked Securities, Mortgages and Impact Investing, among others.  
He also co-heads the Securitised and Structured Assets team, responsible for the management of a well-performing, diversified product range, including CLOs, Asset Backed Securities, Insurance Linked Securities, Mortgages and Impact Investing.
Christophe is also instrumental in directing the overall Structuring and Business Development strategy for the Structured Finance business, which includes the day to day development of the team as well as product & strategy development and liaison with over 100 institutional clients globally. Christophe plays a key role in developing some new business and notably created the Insurance Linked Securities business in 2008 providing a new, diversified asset class to AXA IM investors.
He was one of the founding members who contributed to the development of the Structured Finance platform, which is today one of the largest managers of alternative credit assets in the world. Christophe also sits on the Structured Finance management board.
Christophe joined AXA IM in 2000 working in Actuarial and Financial Engineering. In 2003, he joined the Structured Finance division, undertaking various roles in structuring, portfolio management, development, and negotiation of structured products. He has over 25 years' experience in the industry.
He graduated from ENSAE with a major in Stochastic Modelling, Statistics, Finance and Actuarial Science. He is a qualified actuary from IAF, the French Institute of Actuarial Science, and holds a Master's degree in Mathematics and Economics from the University Panthéon-Sorbonne.