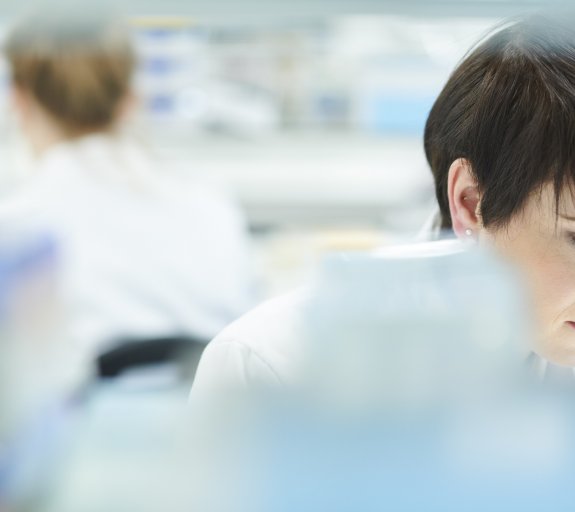 Investing in global health
For more than a decade we've been investing in the expansion of global healthcare.
The Covid-19 pandemic highlighted the need for capital investment to expand access to affordable and quality healthcare both in developing and developed countries. We offer strategies that does just this.
Investments for change
As a healthcare investment leader, we leverage private equity, real asset investment and infrastructure expertise to build a platform capable of creating measurable impact, even while targeting above market-rate returns for investors.
One unified platform
AXA IM Alts has made significant investments in healthcare over the past decade. Our unified platform covering several asset classes allows us to better leverage our expertise and market insights in the diverse healthcare sector. 
Investments with impact
Access to quality, affordable healthcare remains a key issue in many developing nations. Our private equity Healthcare strategy aims to contribute to bridging this gap by delivering affordable products and services where they can have the greatest impact.
Investing at scale
To create real impact, we invest in healthcare solutions at scale. Our strategy builds a bridge between the innovations of high-income markets in developed countries, and the high-volume markets of developing economies.
Investing with a clear goal
Taking the UN's Sustainable Development Goals as our framework, we identify investments that create real, measurable impact – at scale – on healthcare access and provision for communities who need it most.
Comprehensive expertise
Utilising established connections maintained throughout the global health sector, our healthcare teams have the experience, financial rigour and technical knowledge to identify investments that will make a difference.
Responsible investing
Focus on the social outcome
While demographic and economic changes are rapidly changing the needs for healthcare in middle income countries, Private capital can contribute to a more equal access to healthcare globally.
Discover more in this video with Zina Affas Besse, Deputy Head of Healthcare Private Equity at AXA IM Alts, Jonathan Dean, Head of Fund Management at AXA IM Alts.
Explore Impact Investing
Healthcare infrastructure
We offer a transversal approach to healthcare investing, with a portfolio that not only covers impact investing but also healthcare real assets and infrastructure.
Investing in high growth assets
In 2020 we acquired Kadans, a leading owner and operator of science parks and lab offices in Europe. Through this investment we were able to build immediate scale in a sector that offer essential healthcare solutions in key markets.
Investing in leaders
We acquired Amedes, a provider of medical diagnostics services in Germany, Belgium and Austria, in 2021. The investment gave us access to their 75+ laboratories and specialty medicine sites, supporting sectors ranging from fertility medicine to rheumatology and oncology.
Our strategy
Through our investments in healthcare infrastructure and real assets, we are able to offer investors access to a sector supported by structural tailwinds while benefitting from typical asset class benefits such as resilient cash flows and low market-cycle impact.
careers
Help us make an impact
Interested in joining us and investing in what matters? We're always looking for likeminded new team members.
Join us
---
Risk Warning
No assurance can be given that our strategies will be successful. Investors can lose some or all of their capital invested.