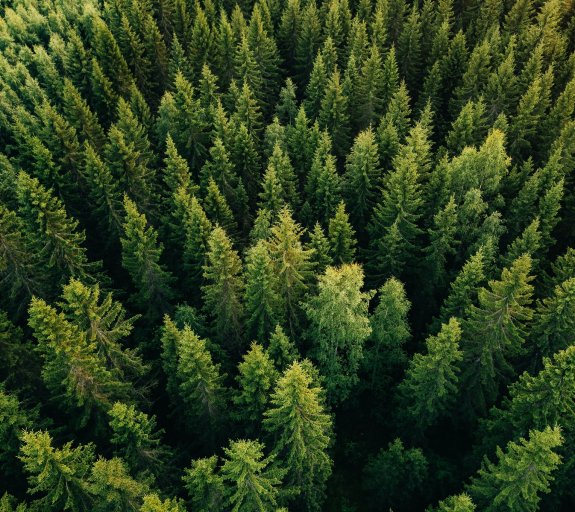 Supporting sustainability
We are one of the few asset managers in the industry to offer a comprehensive forestry strategy. We aim to provide environmentally conscious investments that help promote sustainability in the wood and timber sector.
Institutional investors are increasingly demanding natural capital assets in our portfolio offer. We have responded by integrating sustainable forestry into our strategy, which incorporates long-term timber price growth
1
.
Sector specialists
Our teams comprise specialists with in-depth, local knowledge of the sector. Focusing on wood quality and the infrastructure to facilitate harvesting, they source sustainable opportunities in forest estates.
Resilient assets
The asset class is largely immune to economic cycles. Additionally, the geographic diversity of our forestry assets helps to protect investments against possible effects of climate change.
Long-term vision
Forestry offers the twin benefits of a sustainable return on investment and carbon offsetting potential for clients. The long-term projected imbalance between supply and demand for timber also creates price growth.
Watch our video with Christophe Lebrun, Head of Forestry, about our strategy, key investments, and the benefits of forestry investments – for both people and planet.
Drawing on our local knowledge and forestry management expertise, we recently expanded our portfolio with the acquisition of Green Triangle Forest Products estate, 24,000 hectares of sustainable woodland in Australia
1
.
Prime location
With reliable rainfall, easy terrain, favourable soil characteristics and high-quality timber, our freehold land acquisition is in a strategic area that's home to several leading domestic processing customers.
ESG credentials
Green Triangle has a carbon stock of 8 million tonnes of CO2. Through sustainable estate management and the expansion of biodiversity, we expect net carbon sequestration of 3.9 million tCO2 over 25 years1.
No assurance can be given that our strategies will be successful. Investors can lose some or all of their capital invested.